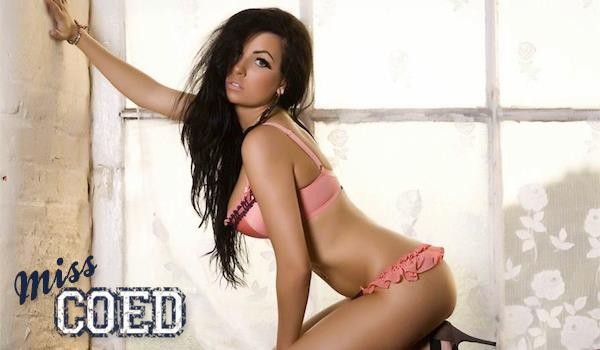 The german interview, you can find here!
Das deutsche Interview findest du hier!
We have found this beatiful UK-Model and we had asked her a lot of questions! Read the very nice interview with Ann Denise!
We: Hi Ann. Thanks at first that you have time to give us a little interview.
Our first question about you is: How old are you?

Ann: Hi guys! I'm 24 at the moment but everyone tells me I look about 18 haha

We: Are you a model with only one big contract, or have you more contracts?

Ann: I literally take on any good, well paid jobs that pop up. Photographers and companies usually send me emails via www.anndenise.co.uk
or via www.purestorm.com/anndenisebabe and if I like the work then I'll take it. So I don't have one specific contract at the moment.

We: When did you have your first Pay-job and in which agency?

Ann: That's a tricky one! I have to try and think back...I remember doing a calendar when I was 18...but I also did a few fashion jobs before I turned 18
So I'm not sure! I started off doing lots of promotional modelling when I was about 17 in clubs in Manchester too. I was approached by some big companies when I was in college but
I turned them down to concentrate on my studies. 

We: In which Agency's stay/stayed you under contract?

Ann: I wouldn't really say I was represented by an agency at the moment. I've been approached by different agencies but I work more freelance than through the work they find me. I'm my own agency haha! Maybe I just haven't found the right one for me...most good agencies say you have to be over 5ft 7" (I'm 5ft 5") I don't think models realize how much work you can get just by promoting yourself. 

We: Do you make sport? If yes, which sport (fitness, dance et.) and how often in the week/on the day?

Ann: I used to teach dance to under privileged children at a youth club and as I did Performing Arts at college and University I've always kept fit that way.
After University I trained as a gym instructor and got a job at a gym. I was a bit obsessed with working out! But now I work in an office during the week and any free time
I have I do photo shoots... so I'll probably be obese soon haha!

We: What do you eat over the day? And go you to Mc Donalds or other fastfood restaurants?

Ann: I think 80% of my life is spent thinking about or eating food! I eat McDonalds about once a week and KFC probably more!
I think if you balance it out with healthy food too its OK. I'll go though phases of eating really well and next week I don't care! 
I try and have a big breakfast, a medium size lunch and a small dinner. For snacks I'm obsessed with chocolate rice crispy cakes!

We: Do you love your life, or do you would like to have some breaks from it

Amm: I love it! I get to go to different cities all the time doing shoots and meet amazing new people. When you model you end up with friends all over the country!
Soon I hope to have them all over the world.

We: Do you know the german TV-Show: Germanys next Topmodel by Heidi Klum? And if you know it, what do you think about it?

Ann: No, we have Britain's Next Top Model in England! There was a version once for small girls under 5ft 7" which was amazing! I think some of the height restrictions for modelling are ridiculous....Kim Kardashian is 5ft 2"!!!! Speaking of Kim, I have the same measurements as her except her bum is a bit bigger! She is my absolute idol.

We: Do you have at the moment a friend? And yes, how long?

Ann: I've been with my boyfriend for nearly 11 months now, we have a little dog together called Teddy he's our baby! He really supports me with my modelling too which is good
as some guys can't really deal with it!

We: Which Smartphone do you use? 

Ann: I have the new Blackberry Bold and I really don't like it! It's soooo slow and annoying! I had a Blackberry Torch which I loved but I dropped it in a drink haha and they gave me
this one as a replacement. I don't think I could ever have an Iphone because I'm too addicted to BBM!
Thanks for your time Ann-Denise!
If you like her, you can like she on Facebook!