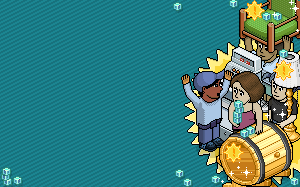 Lange haben wir gewartet.
Diese Woche soll es soweit sein.
Bilder, Codes und vieles mehr,
nur hier in Deutschland,
auf HabTube.net!

Ihr habt es geliebt zu recyceln?
Dann habt ihr ab dieser Woche wieder die Möglichkeit dazu.
5 neue Möbel Kollektionen wird es geben, 4 davon sogar im Katalog zu kaufen!
Die erste Woche soll es die Space Reihe geben.
Und natürlich solls auch ein Bade geben.
Jeder Recycler soll eins bekommen.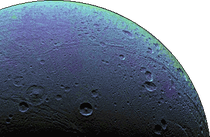 Aber auch die Event-Fans werden nicht leer ausgehen.
Dazu soll man zu einem fernen Planeten reißen und dort wieder Quests beenden.
Ob dies besser klappt als in den vorherigen Quest-Reihen wird sich herausstellen.-
Und damit jeder auch die neue Aktion wahrnimmt,
gibt es dazu einen komplett neuen Log-In Screen.
Wir sind gespannt.
Codes
landing.view.furnimatic.catalogpromo.caption=It's Furni Jim, But Not As We Know It
landing.view.furnimatic.recyclerpromo.bodytext.bottom=This week from the Furni-Matic we asked for Furni based around the theme of buddy cop movies, instead it's given us strange alien objects and out of this world Scifi Furni. Get yours today!
landing.view.furnimatic.catalogpromo.button=Go to the Shop!
landing.view.community.headline.furniMatic=COMMUNITY CHALLENGE
landing.view.furnimatic.catalogpromo.bodytext=In the Shop and Furni-Matic this week: Space age Scifi Furni!
landing.view.furnimatic.recyclerpromo.timer.caption=Time Left In The Furni-Matic:
landing.view.furnimatic.recyclerpromo.button=See what's on offer!
landing.view.furnimatic.recyclerpromo.caption=All Hail The Furni-Matic!
landing.view.community.info.furniMatic=Help us test out the Furni-Matic by exchanging your Furni for all-new Scifi pieces, every Habbo who uses the recycler will receive an exclusive badge!
landing.view.community.caption.furniMatic=Test The Metal
landing.view.community_catalog_button.text.furniMatic=Check it out!
landing.view.furnimatic.recyclerpromo.bodytext.top=We've scrapped the old Eco-tron and replaced it with the fantastic, space-age Furni-Matic.The Furni-Matic is a Furni building machine of the highest caliber. Go to the Furni-Matic page in the Shop and exchange your old Furni for some brand new Scifi Furni! The Furni-Matic will be updated every few days with new items, so remember to check back regularly!
landing.view.community.meter.furniMatic=%totalAmount% Furni fed to the Furni-Matic. Keep it up!
landing.view.furnimatic.recyclerpromo.timer.expired=Time expired! Darn!
recycler.info.processing=Your Furni is currently being processed by the Furni-Matic. The icon will blink when recycling is complete. 


Codes on swf

this._-4oe.add("matic_box", "ecotronbox_card_furnimatic");
public static var ecotronbox_card_furnimatic:Class = _-0AZ;
Texts of Habbo

New Furni!
New Futuristic pieces of Furni will go on sale. The new Furni will be organized into five sets. All go on sale in the catalog and four of the sets will be available from the Furni-matic (one at a time).

Furni-matic gives out NEW cool Furni!
Furni-matic requires 8 Furni pieces to be put in, before it spits out something in return - you could receive one of three new pieces, per set (some are rarer than others, but they are all out of this world!).